Thursday June 24, 2021
Finances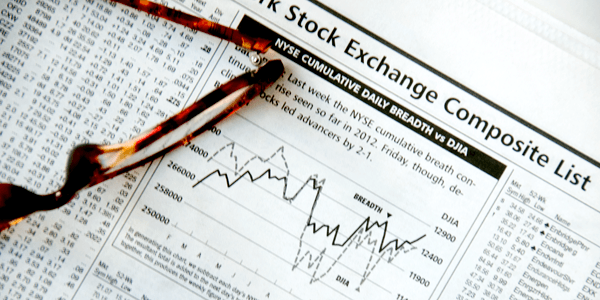 Darden Restaurants Reports Quarterly Results
Darden Restaurants, Inc., (DRI) reported quarterly earnings on Thursday, June 25. The restaurant operator reported decreased revenues year-over-year, due in part to temporary dining room closures stemming from the novel coronavirus pandemic.

Darden Restaurants, parent company of Olive Garden, LongHorn Steakhouse and Yard House, announced revenue of $1.27 billion for the fourth quarter. Last year at this time, the company reported revenue of $2.23 billion.

"The strategy we put in place five years ago helped us successfully navigate one of the most challenging periods in our Company's history," said Darden Restaurants CEO Gene Lee. "When our dining rooms closed, our operators did an amazing job of reimagining the guest experience by staying true to our back-to-basics operating philosophy."

Darden Restaurants reported a net loss of $480 million, or a loss of $3.85 per share. This is down from net income of $208 million, or $1.69 per share reported last year in the fourth quarter.

Darden restaurants increased its location count by 19 in the quarter, which partially offset the company's 43% decrease in total sales. Olive Garden, typically a strong breadwinner for Darden, experienced a 39.2% same-restaurant sales decrease in revenue for the fourth quarter. The company provided a financial outlook, but due to uncertainty it is only for the first quarter of 2021, rather than the full fiscal year. For the first quarter, the company expects its total sales to reach 70% of prior year sales.

Darden Restaurants, Inc., (DRI) shares ended the week at $72.95, up 4.5% for the week.


Rite Aid Releases Earnings Report

Rite Aid Corporation (RAD) reported quarterly earnings on Thursday, June 25. The drug store chain reported revenue and earnings that beat Wall Street's estimates.

Rite Aid announced revenue of $6.03 billion for the first quarter. This is up from revenue of $5.37 billion reported in the same quarter last year and above the $5.61 billion in revenue that analysts expected.

"I couldn't be more proud of how our teams have worked tirelessly to support and care for our communities during these unprecedented times, while continuing to push forward in achieving our vision for the future," said Rite Aid CEO and Director Heyward Rutledge Donigan. "Our Retail Pharmacy teams responded to the COVID-19 crisis by taking immediate action to maintain our supply chain and stay in stock, enhance our digital experience, quickly implement safety measures, keep our stores open and provide outstanding service, all of which helped us drive double-digit front-end sales growth and gain retail market share."

The company reported net loss of $63.54 million for the quarter, down from a loss of $99.66 million one year ago. On an adjusted earnings per share basis, the company posted a net loss of $0.04 per share, which was better than analysts' estimates of a net loss of $0.38 per share.

The company reported a 12% increase in its first quarter revenues. Rite Aid reported strong pharmacy growth, with its retail pharmacy segment increasing 6.7% and its pharmacy services segment increasing 26% in the quarter. Front-end store sales, including cleaning products, sanitizers, wipes and paper products, grew 16%. Rite Aid withdrew its 2021 fiscal guidance issued in March due to pandemic-related uncertainty.

Rite Aid Corporation (RAD) shares closed at $15.09, up 21.6% for the week.


Nike Reports Earnings

NIKE, Inc. (NKE) released its fourth quarter earnings report on Thursday, June 25. The company surprised Wall Street with a net loss in the quarter.

Nike posted quarterly revenue of $6.3 billion. This is down 38% from last year's fourth quarter revenue of $10.2 billion.

"In a highly dynamic environment, the NIKE Brand continues to resonate strongly with consumers all over the world as our digital business accelerates in every market," said Nike President and CEO Mark Parker. "We are uniquely positioned to grow, and now is the time to build on NIKE's strengths and distinct capabilities. We are continuing to invest in our biggest opportunities, including a more connected digital marketplace, to extend our leadership and fuel long-term growth."

The company announced a net loss of $790 million, down 180% year-over-year from earnings of $989 million. Nike reported adjusted quarterly loss per share of $0.51, missing the $0.07 earnings per share that analysts predicted.

Nike reported its fourth quarter sales were deeply impacted from pandemic-related store closures. The company reported its digital sales increased 75% in the quarter. As of the date of the report, Nike announced approximately 90% of its stores had reopened globally.

NIKE, Inc. (NKE) shares ended the week at $93.67, down 3.3% for the week.

The Dow started the week of 6/22 at 25,865 and closed at 25,015 on 6/26. The S&P 500 started the week at 3,094 and closed at 3,009. The NASDAQ started the week at 9,945 and closed at 9,757.

COVID-19 Cases Rise, Treasury Yields Dip
U.S. Treasury yields slipped this week as coronavirus infections across the country hit daily record highs. Consumer spending data reported a strong turn around.

On Friday, the U.S. Commerce Department released consumer spending data. For the month of May, consumer spending increased 8.2%, demonstrating strong growth after April's historic decline of 12.6%.

"There's still questions how is the recovery going forward," said Deborah Cunningham, chief investment officer of global liquidity markets at Federated Hermes. "We were dealing with the nastiest situation with the pandemic, then there was the social unrest. And we have issues with reopenings not being planned and regulated as closely as they should have been."

The strong consumer spending growth was offset by record increases in COVID-19 cases and hospitalizations in some states. Texas announced it would be halting some of its reopening in light of a surge of related hospitalizations.

"Case counts and closures will once again be the primary drivers of price action in the Treasury market as the weekend approaches," said Ian Lyngen, head of rates strategy at BMO Capital Markets. "It's not an especially compelling trading environment, but nonetheless the one facing investors as the fallout from the pandemic continues to present the most relevant uncertainty for the balance of the year."

The 10-year Treasury note yield closed at 0.64% on 6/26, while the 30-year Treasury bond yield was 1.37%.
Mortgage Rates Hold Steady
Freddie Mac released its latest Primary Mortgage Market Survey on Thursday, June 25. Mortgage rate averages remained relatively flat for the week.

The 30-year fixed rate mortgage averaged 3.13% for the week, unchanged from last week. One year ago at this time, the 30-year fixed rate mortgage averaged 3.73%.

This week, the 15-year fixed rate mortgage averaged 2.59%, up from 2.58% last week. During the same time last year, the 15-year fixed rate mortgage averaged 3.16%.

"After the Great Recession, it took more than ten years for purchase demand to rebound to pre-recession levels, but in this crisis, it took less than ten weeks," said Freddie Mac Chief Economist Sam Khater. "The rebound in purchase demand partly reflects deferred sales as well as continued interest from prospective buyers looking to take advantage of the low mortgage rate environment."

Based on published national averages, the savings rate was 0.06% for the week of 6/22. The one-year CD averaged 0.25%.
Published June 26, 2020
Previous Articles
Kroger Posts Strong Quarterly Sales